A 3-part course to help you overcome Insomnia and get your sleep cycle back working perfectly so you can sleep like a baby.
Cognitive-Behavioural Therapy (CBT) is considered the treatment of choice sleep problems for chronic insomnia. Successfully retraining your mind back into the sleep cycle is best accomplished not by consciously trying to force a new behaviour, but by using Hypnosis for sleep, so your mind can begin to drift into sleep, as it should do naturally.

Cognitive behavioural techniques work under the premise of learning "management" of the problem for a better quality of life, where you explore the interconnection between your thoughts, feelings, physical sensations and actions which can, when combined trap you into a negative spiral.

In knowing how your insomnia works within you, you can challenge your thinking, make changes in your behaviour and therefore break the cycle that is keeping you within this very difficult place of sleep deprivation.

Here at Self Help School we add within our treatment programme, the use of self-hypnosis and NLP. Thus it is a force to be reckoned with where getting better sleep is concerned. We believe that it's more than possible to move beyond symptom management and into freedom and self-empowerment.

The program was designed and written by highly experienced and qualified Psychotherapists Dr Sandra Westland (B.Ed, MA) and Dr Tom Barber (MA) who are the Directors of Self Help School and Contemporary College of Therapeutic Studies, and who have a combined experience of working with Insomnia for over 35 years.

The following course is designed to be followed over a period of 3 weeks but you can take it quicker if you wish.

You will be able to start altering your sleeping patterns immediately using the hypnosis audios attached in this program. Then you can begin to look with more clarity at what patterns of behaviour may have brought the disrupted sleeping patterns about in the first place.

In this 3 part audio program you will cover:


Part 1 – Getting Started: Guidelines for better sleep.
Part 2 – Doing things Differently: Setting challenges.
Part 3 – Technically Changing: Using visualisation.
You will have lifetime access to this 3 part program, and as the audio sessions are also contained on our servers you will not need to download any files, or have any space taken up on your device. Included also are instructional slides and Audio files so that you can listen to the hypnotic reprogramming techniques.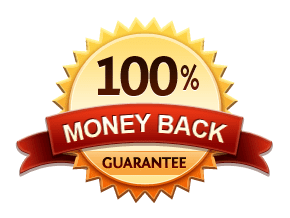 For 'true in-depth' learning, this program really will make a difference with your understanding of healthy sleep patterns. But don't take our word for it. Try it for 30 days and if you're not completely satisfied you can get a full refund, no questions asked!
To get started today click the > 'TAKE THIS COURSE' button above.
Intended Audience: Sleep Hypnosis, Hypnosis for Sleep, Sleep Apnea, Insomnia, Sleep Disorders